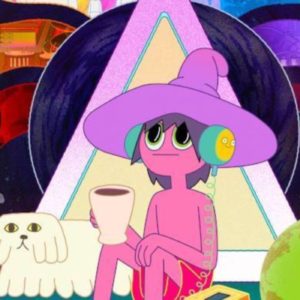 Wow, it has been a minute, but The Block is back open for business. Your Friendly Neighborhood Nerd had to dust off his mic figuratively and literally and turn on the lights again. I took a bit of a break and I will get into why during this episode's Nerdgasm. We are talking about the Netflix experience known as The Midnight Gospel. This is a really personal one for me, but I hope you guys enjoy it. I catch up on a gaggle of stories when I go Around The Net and talk comics, video games, movies and so much more. Here is the description is where I'll be putting a lot of info, I implore you (which is a constantly repeated phrase in this episode) to check them all out, support, donate and led your voice to everything.

Links:
The Short Box Podcast EP. 290- Floppies & Hardcovers
https://shortbox.buzzsprout.com/281000/4175414-ep-290-floppies-hardcovers

For Resources to help the BLM Movement
https://linktr.ee/nationalresourceslist

https://thelovelandfoundation.org/

https://blacklivesmatters.carrd.co/

Sign the Petitions to help find Justice
https://blacklivesmatters.carrd.co/#petitions


This show is AVAILABLE EVERYWHERE you can listen to podcasts. The Block is on iTunes, Stitcher, Spotify, iHeartRadio, and Deezer, Google Play, and more. Give us a REVIEW to help The Block grow.

Follow me on all social media @Bobbofnn

Add our Alexa skill!
https://amzn.to/3aIhgmH

Subscribe to my Patreon at https://www.patreon.com/bobbo

I have multiple tiers to support and you can always change your monthly donations.

Subscribe to my Youtube Channel:
https://www.youtube.com/channel/UC_aVgzt6GSmEQEml99gT19g

Don't forget to come back and kick it on the block.