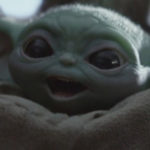 Happy New Year, everyone! & welcome to the first #WaitForItWednesday of the decade. We hope you all had a wonderful & safe New Year. & with a new year comes new content & @MrEricAlmighty & @PhilTheFilipino team up this week to talk about the Disney+ hit, The Mandalorian. 
"After the stories of Jango and Boba Fett, another warrior emerges in the Star Wars universe. The Mandalorian is set after the fall of the empire and before the emergence of the First Order. The series depicts a lone bounty hunter in the outer reaches of the galaxy far from the authority of the New Republic." - Jon Favreau
Also, be sure to follow us on ALLLLLLL of our social media platforms below:
Facebook: www.facebook.com/WaitForItPodcast
Twitter: twitter.com/WaitForItPod
Instagram: www.instagram.com/waitforitpodcast
Anchor: bit.ly/WFI-Anchor
Spotify: bit.ly/WFI-SP
Apple Podcasts: bit.ly/WFI-IT
BACKGROUND MUSIC PROVIDED BY: 
🔻 Music Credit: LAKEY INSPIRED Track Name: "The Process"  
Music By: LAKEY INSPIRED @ https://soundcloud.com/lakeyinspired 
Original upload HERE - https://soundcloud.com/lakeyinspired/... Official "LAKEY INSPIRED"  
YouTube Channel HERE - https://www.youtube.com/channel/UCOmy... 
License for commercial use: Creative Commons Attribution 3.0 Unported "Share Alike" (CC BY-SA 3.0) License.  
Full License HERE - https://creativecommons.org/licenses/...Music promoted by NCM https://goo.gl/fh3rEJ
🔺
--- Send in a voice message: https://anchor.fm/waitforitpodcast/message