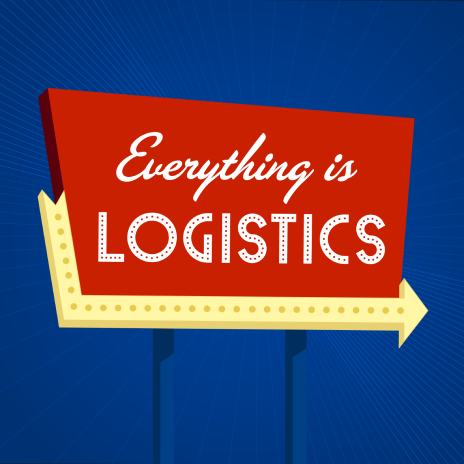 On this episode of Everything is Logistics, host Blythe Brumleve interviews Erin Van Zeeland, the chief commercial officer, SVP and GM of logistics at Schneider about the evolution of the logistics industry and the company. 

Erin shares her story of how Schneider recruited her from Penn State and introduced her to the world of logistics. They also discuss the value of staying with a company long-term, despite the common belief that employees should constantly be seeking new opportunities. As someone who has spent over 30 years at Schneider, Erin  provides insights into the benefits of longevity and building a career within a company. 

LINKS:

TIME STAMPS:

00:05:02 Schneider: Top two transportation provider.
00:10:48 Tech for real customer value.
00:15:09 Relationships create better experiences.
00:17:12 Women can achieve leadership roles.
00:25:50 Trust employees to succeed.
00:30:09 AI improves efficiency and service.
00:37:38 Invest in technology platforms.
00:42:50 Stay curious and learn.
00:44:09 Stay updated on logistics news.
---------------------------------------------

THANK YOU TO OUR SPONSORS!


At SPI Logistics they have industry-leading technology, systems, and back-office support to help you succeed. Learn more about SPI's freight agent program here. Make sure to let them know we sent you!


Digital Dispatch helps you speak confidently about ROI with a website built for your customers, prospects, and employees. With plans starting as low as $90/month, learn how you can take your website from good to great by visiting Digital Dispatch.
---------------------------------------------

ABOUT THE PODCAST:

Everything is Logistics is a podcast for the thinkers in freight. Subscribe to our newsletter to never miss an episode.

Follow EIL host Blythe Brumleve on social: Twitter | LinkedIn| Instagram| TikTok| YouTube