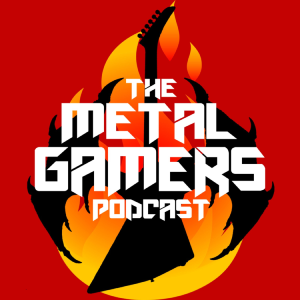 ARE WE POGGIN THE F*CK OUT GAMERS!? HELL YEAH BROTHER!
Join Joe, Kyle, Michael, Micah, and ALEX KELLEY as we talk about more Phasmaphobia, fake leaks, and what we are thankful for this year. I'd be thank fu if you bought some merch, LINK ON THE DESCRIPTION! HA! GOTTEM!
Alex Kelley is now officially a friend of the show, congratulations.
Check out The Infinity Cinema Music Video: https://youtu.be/xyfQr7v8Sp8
Check out The Infinity Cinema debut EP on Spotify and anywhere else: https://open.spotify.com/album/5ocbsrPxxH7DXfUyvhQDb1?si=gU7B6RYKRKWL8L7WQqAfFg
We have merch!: https://www.storefrontier.com/themetalgamerspodcast
Join the The Metal Gamers Podcast Discord at discord.gg/6QtUCWd
Check out our Patreon for exclusive and early content: https://www.patreon.com/themetalgamerspodcast
Join the Facebook group: https://www.facebook.com/groups/themetalgamerspodcast/
Join the The Metal Gamers Podcast Discord at discord.gg/6QtUCWd
Follow us on Instagram: @themetalgamerspodcast, @solbrodir, @kanguskyle, @micah_mcg, @chiefbheef, @joe_dufflebag
Check out The Infinity Cinema Music Video: https://youtu.be/xyfQr7v8Sp8
Check out The Infinity Cinema debut EP on Spotify and anywhere else: https://open.spotify.com/album/5ocbsrPxxH7DXfUyvhQDb1?si=gU7B6RYKRKWL8L7WQqAfFg