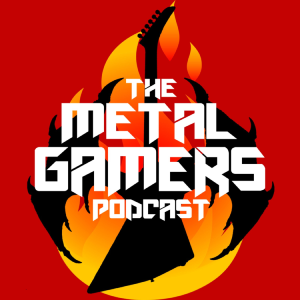 ITS THE SUPER MARIO EXTRAVA... MARIO SUPER TIME, SUPPER TIME, SUPER MARIO BROTHERS 2, 3D ODYSSEY.... LUIGI BOY SUPER LAND
Join Michael, Michael, Michael, Michael, and Michael as we talk about our deepest fears, boys, and how the new Avengers game doesn't suck. Wowzers.
Check out our Patreon for exclusive and early content:
https://www.patreon.com/themetalgamerspodcast
Join the Facebook group: https://www.facebook.com/groups/themetalgamerspodcast/
Follow us on Instagram: @themetalgamerspodcast, @fullmetalmikage, @kanguskyle, @micah_mcg, @chiefbheef, @joe_dufflebag
Come play FFXIV with us! Crystal Data Center, Diabolos Server. Our Free Company (Guild) is called the Hydro Homies.