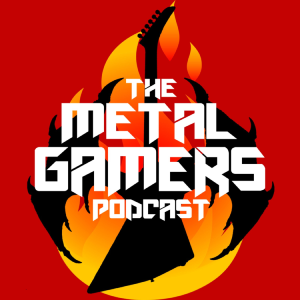 Sony came back with another knockout performance, showing the industry that they, in fact, have the games.
Join, Joe, Kyle, Micah, Josh, and Michael, as we talk about the new Sony State of Play, Final Fantasy 16, DEMON SOULS, Cyberpunk news and more...... MOOOOAAAARRR
Check out our Patreon for exclusive and early content:
https://www.patreon.com/themetalgamerspodcast
Join the Facebook group: https://www.facebook.com/groups/themetalgamerspodcast/
Follow us on Instagram: @themetalgamerspodcast, @fullmetalmikage, @kanguskyle, @micah_mcg, @chiefbheef, @joe_dufflebag
Come play FFXIV with us! Crystal Data Center, Diabolos Server. Our Free Company (Guild) is called the Hydro Homies.