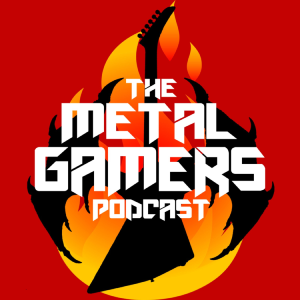 SOMETIMES YOU JUST WANT TO CHILL OUT BUT YOUR FRIENDS WONT FUCKING LET YOU
Join Michael, Micah, Josh, Kyle, Joe, special guest Mitchel, and super brief guest Casey as we talk about Cyberpunk's third delay, Watchdogs Legion melting new consoles, and the importance of the clarity wank.
Check out our Patreon for exclusive and early content:
https://www.patreon.com/themetalgamerspodcast
Join the Facebook group: https://www.facebook.com/groups/themetalgamerspodcast/
Join the The Metal Gamers Podcast Discord
Follow us on Instagram: @themetalgamerspodcast, @fullmetalmikage, @kanguskyle, @micah_mcg, @chiefbheef, @joe_dufflebag
Come play FFXIV with us! Crystal Data Center, Diabolos Server. Our Free Company (Guild) is called the Hydro Homies.