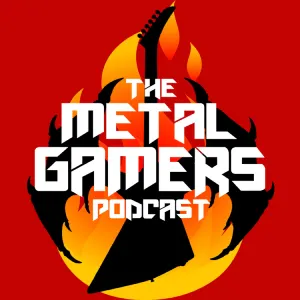 We've gone in to far deeper philosophy today than ever before. Who be it, the creators of the Food Lion? The answer will shatter you to your core.
Join Micah, Michael, Joe, Josh, and Kyle as we talk about the Avengers game's failures, hilarious patch notes, and what you, the listener, are thankful for.
Check out our Patreon for exclusive and early content:
https://www.patreon.com/themetalgamerspodcast
Join the Facebook group: https://www.facebook.com/groups/themetalgamerspodcast/
Join the The Metal Gamers Podcast Discord
Follow us on Instagram: @themetalgamerspodcast, @fullmetalmikage, @kanguskyle, @micah_mcg, @chiefbheef, @joe_dufflebag
Come play FFXIV with us! Crystal Data Center, Diabolos Server. Our Free Company (Guild) is called the Hydro Homies.