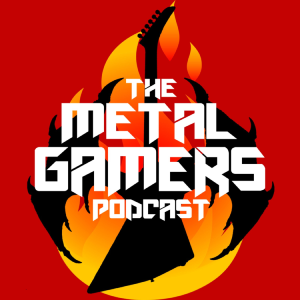 This week starts the first TMGP Tournament Arc. This time we are pitting the best Video Game OSTs against each other. Tune in to the social media groups to cast your vote each week!
This week is Mega Man X vs Street Fighter 2, and Skyrim vs Final Fantasy 7
Join Joe, Josh, Micah, Kyle, and Michael as we talk about some new rumors in the gaming industry, the first two brackets of the tournament, and a forever dying cosmos that begs for mercy.
We have merch now!: https://www.storefrontier.com/themetalgamerspodcast
Check out our Patreon for exclusive and early content: https://www.patreon.com/themetalgamerspodcast
Join the Facebook group: https://www.facebook.com/groups/themetalgamerspodcast/
Join the The Metal Gamers Podcast Discord at discord.gg/6QtUCWd
Follow us on Instagram: @themetalgamerspodcast, @fullmetalmikage, @kanguskyle, @micah_mcg, @chiefbheef, @joe_dufflebag