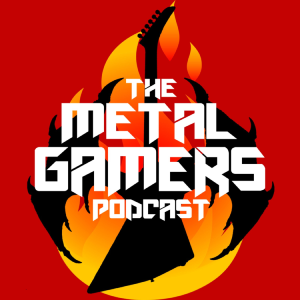 Nintendo had a direct... I guess. But FFXIV had a live letter, and that was dope as hell. Also did you know Daniel Day-lewis is in the new MArio movie? *Checks Notes*..... Wait what?
ALSO HAPPY BIRTHDAY TO JOE
Join Josh, Michael, Kyle, and Micah as we talk about Nintendo's "announcements", new changes to FFXIV jobs coming in Endwalker, and Breakdown again for some reason.
Ending song: w.youtube.com/watch?v=WQNKdZJOZSA
We have merch now!: https://www.storefrontier.com/themetalgamerspodcast
Check out our Patreon for exclusive and early content: https://www.patreon.com/themetalgamerspodcast
Join the Facebook group: https://www.facebook.com/groups/themetalgamerspodcast/
Join the The Metal Gamers Podcast Discord at discord.gg/6QtUCWd
Follow us on Instagram: @themetalgamerspodcast, @fullmetalmikage, @kanguskyle, @micah_mcg, @chiefbheef, @joe_dufflebag