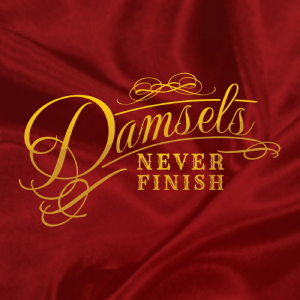 This month is Dom's pick, To Catch A Raven by Beverly Jenkins.

Raven Moreaux is a woman who excels at the art of disguise and deception. Braxton Steel is a very handsome well-to-do bachelor and a tailor from Boston. Both come from very different worlds, but when an ambitious investigator blackmails them to join her scheme to steal back the Declaration of Independence, they must pretend to be a married couple to find it. 

But when their act becomes a little too real – and the game is over, will they be able to find a place in each other's world?
Please rate and leave a comment.
You can follow us: @damselsneverfinish on Instagram, @damselsneverfin on Twitter, or join our Facebook Group

For all other inquiries, please email us at [email protected]. And as always, happy reading.