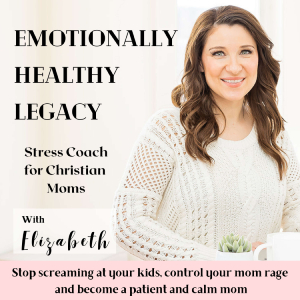 Happy Mothers Day Mama!
I was inspired to record a short note of encouragment for you on Mothers Day.
I remember years ago when I felt like I was not a good enough mom for my kids. I felt like I was failing since I would raise my voice often and say mean things. I felt like I had to be perfect in order to be a good mom.
Today, I want to remind you that you don't need to be perfect. You are already amazing!
If you found this short episode encouraging, share with a friend who needs to hear this today!

Get Emotionally Healthy Mom Course for Mothers day! Use code MOM50 to get 50% off the course! Gift your kids a patient and calm mama!
Support the show
~~~~~~~~~~~~~~~~~~~~~~~~~~~~~~~~~
Next Steps:
Download Free Guide:
5 Powerful and effective ways to calm down when feeling triggered
Get support:
~~~~~~~~~~~~~~~~~~~~~~~~~~~~~~~~~
Website: emotionallyhealthylegacy.com
Contact: [email protected]
Submit a Question to be answered on the show
Leave me a voice memo with a question/comment