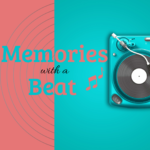 Having a colorful musical background Fred proposed to me to discuss the top 5 women that were kind of "Trail Blazers" of their time!  You see when Fred first started to decide on a specific song he'd like to discuss, all these women sang songs came on in a row of him listening to music, research if you will.  He asked if he could discuss multiple songs and 5 women.  I loved the idea so much and we ran with it!
Stevie Nicks - Edge of 17 
Bonnie Tyler - Total Eclipse of the Heart
Anne Wilson from Heart
Tina Turner
Three-Way Tie:  Pat Benatar, Debbie Harry, Chrissie Hynde
It was so nice to spend this time with Fred as he shared his insights into the music and stories from these top 5 women trailblazers.