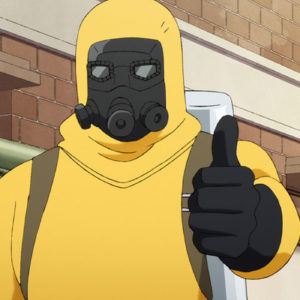 Hey Blockheads, sorry for the delay on this episode I have not been feeling my best. I still wanted to get behind the mic and get this out. You will be getting your normal episode tomorrow as well. So it will be a banter week of content for you all. But, today we talk about the Coronavirus, yep... No, I don't have it, but I want you to be up on everything about it. SO sit back, grab your Lysol wipes and kleenex and join me as I go "Around the Net", and talk about a few things as well in my Weekend Update.

Upcoming Events:

March 28th- Duval Comics and Zine Festival

March 28th- Champ7 Pro Wrestling TV Tapings

April 3rd- Team Visions Dojo/iBelieve in Wrestling "BELIEVE 201"

Today's Sponsor

Living Heroes Kickstarter- https://www.kickstarter.com/projects/living-heroes/living-heroes



This show is streamed on iTunes, Stitcher, Spotify, iHeartRadio, and Deezer. Give us a REVIEW to help The Block grow.

Follow me on all social media @Bobbofnn

Subscribe to my Patreon at https://www.patreon.com/bobbo

I have multiple tiers to support and you can always change your monthly donations.

Subscribe to my Youtube Channel:
https://www.youtube.com/channel/UC_aVgzt6GSmEQEml99gT19g

Don't forget to come back and kick it on the block.