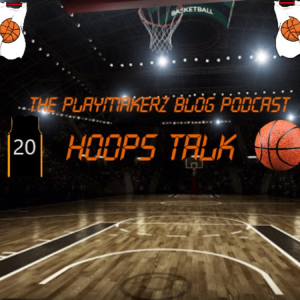 Four games into the Conference Finals and things are getting intense. The Golden State Warriors play vintage ball in the 2nd half in taking the 2-0 lead and defend homecourt in the Western Conference Finals. The Dallas Mavericks has questions to answer as the series shifts to Dallas, Texas. In the Eastern Conference Finals, the Boston Celtics are heading home feeling good about how Game 2 played out in South Beach. The Miami Heat on the other hand, looking to rebound from the embarrassing home lost tonight but inside TD Garden in Boston, Massachusetts.
Subscribe, follow, like the show on your favorite streaming platforms as well as leave a rate & review.
Follow The Playmakerz Blog on social media (Facebook, Twitter, and Instagram) & our Website for all our other podcasts.
Follow The Playmaker on social media (Facebook, Twitter, and Instagram)
--- Send in a voice message: https://podcasters.spotify.com/pod/show/theplaymakerzblog/message