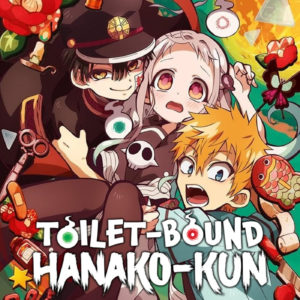 @MrEricAlmighty is back with a new episode from his recurring series "Why you should watch ______ in less than 10 minutes!" and this week, we talk about Toilet-bound Hanako-kun. Find out what the show's strengths are, what it's all about, and why you should find the time to watch this anime!

Crunchyroll Synopsis: Kamome Academy is rumored to have many mysteries, the strangest of which involves the mischievous ghost of Hanako-kun. When occult-loving high schooler Nene Yashiro accidentally becomes bonded to him, she uncovers a hidden world of supernatural beings. Now the two of them are conspiring to keep the peace between student and supernatural—that is, if they can only stay out of trouble themselves.

🔻You can find all important links for the podcast over at https://linktr.ee/waitforitpodcast (which includes our brand new Patreon site!)🔺

🔻BACKGROUND MUSIC PROVIDED BY: 
Artist - PeriTune / Song - Sakuya 3
Social links: peritune.com & https://soundcloud.com/sei_peridot 
Mp3 Download: http://peritune.com/sakuya3/🔺
JoyanneMG - Art, Stickers, & MORE!
Use the code WAITFORIT15 to get 15% off your order from this talented artist (& friend of the show)!
Disclaimer: This post contains affiliate links. If you make a purchase, I may receive a commission at no extra cost to you.
Support the show