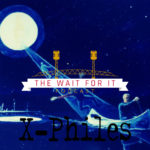 @PhilTheFilipino is back with his extraterrestrial series, X-Philes! Today he covers a wild story that involves four men, & spans over several decades.  This is the story of The Allagash Abductions!

From Wikipedia: The Allagash Abduction is a purported UFO sighting and alien abduction claimed to have occurred in Allagash, Maine, United States, August 20, 1976. One of the participants described it as "brilliant storytelling" while the other three members of the group stand by their alien abduction claim.

Sources:

Supernatural with Ashley Flowers

Portland Press Herald

Unsolved Mysteries

Fandom

Fiddlehead Focus

🔻[*AFFILIATE LINK BELOW*] - Depending on your streaming app, links may be distorted in text. If so, you can find this episode on our main site at > waitforitpodcast.buzzsprout.com <🔺

🔻Want to start podcasting? Use our referral link to Buzzsprout for a $20 Amazon Gift Card and to support our show: > https://www.buzzsprout.com/?referrer_id=872095 <🔺

🔻BACKGROUND MUSIC PROVIDED BY:
Check out the full pack at:
https://www.gravitysound.studio/shop-...
Use this track "Wave" for free, written and produced by Gravity Sound.
https://www.youtube.com/watch?v=MI8M-gPF02k
🔺


Buzzsprout - Let's get your podcast launched!
Start for FREE
Disclaimer: This post contains affiliate links. If you make a purchase, I may receive a commission at no extra cost to you.