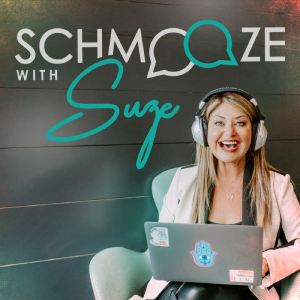 Are you ever faced with people who seemingly have all the facts and stats regarding the social ills facing society at large– But they can't tell you where their community's nearest food pantry is located or where to volunteer, even if they don't? That is the difference between woke and awake... and that is what we're going to tackle today...
The LJD Jewish Family & Community Services has been around since 1917. It works with the entire community by providing services to help people of all ages, races, religions, sexual orientations, and backgrounds. The programs and populations are diverse, but the overarching mission is to help people help themselves. JFCS tackles everything from food insecurity and mental health services, to foster and adoption services. And a big one - intolerance education- from the classroom to the boardroom. 
My guest today is the Quarterback of this Winning team- Colleen Rodriguez, Executive Director of the LJD Jewish Family & Community Services. 
Do you have some feedback, thoughts or questions?
You can find me on Instagram @Schmooze_with_suze

Subscribe to www.SchmoozewithSuze.org for your dose of culture, values and identity... with a side of chutzpah!