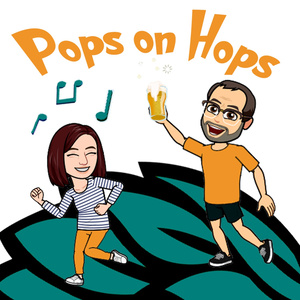 Barry and Abigail discuss Conscious Party by Ziggy Marley and The Melody Makers and sample Franz With Benefits, Daily Chores, Grass and Flower Series, Nitro Babycakes, and Your Roots Are Showing from Walking Tree Brewery in Vero Beach, Florida.
Special thanks to Mike Malone, Head Brewer of Walking Tree Brewery, and his son JT, for sitting down with us to discuss the history of the brewery!
Babycakes won gold in the oatmeal stout category at the 2021 Great American Beer Festival.
JT met Ziggy Marley at a fundraiser for Ocean Research and Conservation, Inc. (ORCA), a Fort Pierce-based organization dedicated to the protection and restoration of aquatic ecosystems and the species they sustain.
The lyrics on this album are deeply steeped in the Rastafarian religion and the Wikipedia article on Rastafari is worth a read.
Barry recommends The Imbalanced History of Rock and Roll's episode on Bob Marley & The Wailers: Kingston To The World.
Up next… Yoshimi Battles the Pink Robots by The Flaming Lips, submitted to our Jukebox by Paul Zawacki.
Jingles are by our friend Pete Coe.
Follow Barry or Abigail on Untappd to see what we're drinking when we're not on mic!
Facebook | Instagram | Twitter | YouTube | Website | Email us | Virtual Jukebox
--- Send in a voice message: https://podcasters.spotify.com/pod/show/pops-on-hops-podcast/message