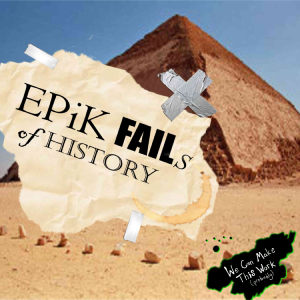 From Erik Slader, the creator of Epik Fails of History, comes a bold new vision of the future, in his latest book: "2299"!
"2299" is a sci-fi noir about a detective on the edge of the abyss. While investigating a cold case on Vanaheim – a space station orbiting Neptune, Desmond Faust finds himself ensnared in a web of lies and murder. The closer he gets to discovering the truth, the more aware he becomes that he might not leave this place alive…
"2299" is available now on Amazon *and* Audible!

Network Info
This podcast is a production of the We Can Make This Work (Probably) Network. Follow us below to keep up with this show and discover our many other podcasts! The place for those with questionable taste!
Twitter | Facebook| Instagram: @probablyworkwww.probablywork.com
Email: [email protected]