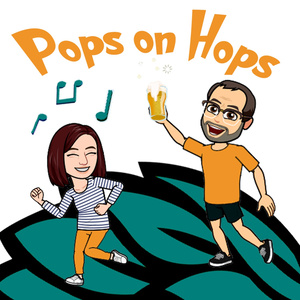 Barry, Abigail, and special guest Jon Carroll (Starland Vocal Band) discuss Jon's musical past, present, and future and review three of his recent singles: Today (Not Tomorrow), (You Gotta) Stand Up!, and Rich Man's Daughter.
Jon and Barry met in the wonderful Patreon community of Stand Up! with Pete Dominick.
Jon recalled some of his favorite tracks from his youth: Mahalia Jackson's If I Can Help Somebody and The Chimes' Let Your Hair Down, and the track that made his mother appreciate soul music: Brook Benton's Rainy Night in Georgia. Jon also remembers where he was the first time he ever heard Dire Straits' Money For Nothing.
Jon suggested we listen to Harry Nilsson's Nilsson Sings Newman… so we added it to our Virtual Jukebox!
Jon listened to our episode on The Black Crowes! He thought we should have compared the Crowes to Faces or Humble Pie instead of to The Rolling Stones (no one is safe!).
Follow Jon on Facebook, Twitter, Instagram, or YouTube for information about his upcoming album!
We closed with Jon Carroll's Tight Connection to My Heart (Has Anybody Seen My Love), a Bob Dylan cover.
Jingles are by our friend Pete Coe.
Follow Barry or Abigail on Untappd to see what we're drinking when we're not on mic!
Facebook | Instagram | Twitter | YouTube | Website | Email us | Virtual Jukebox
--- Send in a voice message: https://podcasters.spotify.com/pod/show/pops-on-hops-podcast/message