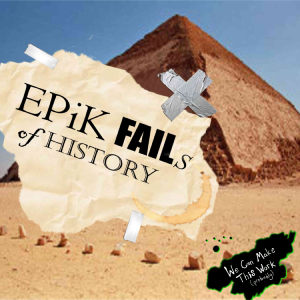 On today's Earth Day (Earth Week?) Special, Erik invites podcasters from around the world to share some of the environmental issues that they're most passionate about and what we can learn from them!
Featured in this episode: Devin Clark (Pretend Radio), Kory Torjussen (KTorjussen Photography), Chris Carroll (Comic Zombie), Pete Bourgelais (Maine House candidate), Tyler Thornton (Too Young For This Trek), Josh Dunham, Troytle Power (from the Power Playthroughs Podcast), Justin Ache (Significant Otter Co), and MC (The Best Animated Shows Ever... So Far!)
Music: "Return to Innocence" by Enigma (1994)
Audio Clips: "Lord of the Rings: Fellowship of the Ring" (2001), "Fern Gully" (1992), and "Captain Planet" (1990)
*Click here for a full list of links, notes, and sources!*
*Also check out the original article, 13 of the Worst Ecological Disasters of All Time! (2014)
Follow / Message Us on Social Media:
E-mail: [email protected]
Twitter: @ErikSlader @EpikFailsdotcom
Instagram: @ErikSlader @EpikFailsofHistory
All 4 EPIC FAILS books are now available on Amazon! (Get a free audio book on Audible at http://www.audibletrial.com/EpikFails)
This podcast is a production of the We Can Make This Work (Probably) Network follow us to keep up with this show and discover our many other podcasts!