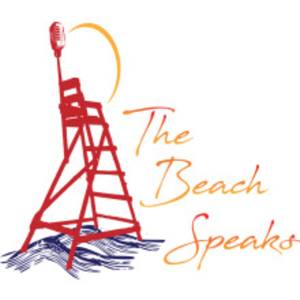 2020 is almost over, Beach Lovers! Hang on, you're gonna make it! 
If you're a listener to the podcast or follow me on the socials, I bet there's been at least one time this year that you thought: "I wish I could be at the beach!"
So in the spirit of helping you "reach the beach" and ending this year with a positive vibe, I thought it would be a wonderful idea to have a conversation with somebody who specializes in just that. I put out the call to my conscious business peeps at Shift/Co,  and my new friend Judianne Dunlap - who just happens to be a luxury vacation "concierge" - was the first to say "I love everything about the beach - I'm in!"
I know, I know, you're thinking luxury beach vacation? Sounds expensive.  I'll admit, I was thinking the same thing. However, as soon as Judi and I began talking, the words "luxury beach vacation" took on a completely different meaning.
So grab a refreshing drink, relax in your comfy virtual beach chair, and let Judi take YOU to the beach!
The Beach is Speaking. . .Are You Listening? 
To create your own luxury travel experience:
Bus: (330) 565-1651

Thank you to ShiftCo: www.shiftco.global and Mindful Market: www.mindfulmarket.com for your support!
Subscribe to the podcast and follow me on FB and Instagram! @thebeachspeaks