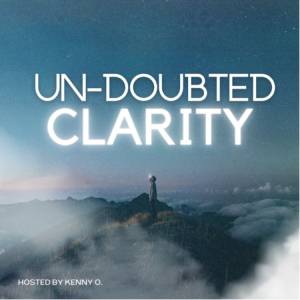 On this episode of Un-Doubted Clarity, I have an extended and thought provoking conversation with speaker, author, and founder of You Evolving Now, Andre Young. Andre travels the world to speak on professional and personal leadership for businesses and others who seek to improve on all aspects of life. We speak on his personal career path, the importance of developing personal leadership with clarity, how his five points of the day impacts his listeners, and much more. You can learn more about Andre and his company You Evolving Now by checking out the links below:
https://www.linkedin.com/in/youevolvingnow/
https://youevolvingnow.com/
https://www.youtube.com/channel/UCYOX4qvfAqARfYhoNZzYe1A
https://www.instagram.com/youevolvingnow/

I sincerely hope you gain as much valuable advise from this conversation as I did.