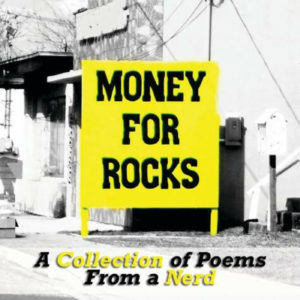 Welcome to the inaugural episode of Money For Rocks. This podcast has been in the works for a minute. It will be the accompanying podcast the chapbook I am releasing whenever I get to finish it, lol. It is really hard y'all. But this episode you will get an intro to the book itself and we dive into chapter one. This honestly has been something I have really wanted to get into for a while now. I hope you sit back and enjoy the show.

This show is exclusively on my Patreon ( https://www.patreon.com/bobbo ) where all future episodes will be posted for my subscribers. But, this first episode is for everyone to enjoy. I hope you join me for the full series, and you never know. I may keep the podcast up and make episodes outside of the book. Give me feedback in the comments and tell me how you feel about this new show.

The Block will be back next week, no worries.