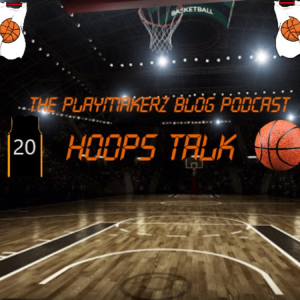 Tomorrow! Tomorrow! Tomorrow! The NBA Playoffs begins tomorrow. The 1st Round will be very interesting to watch with the storylines in each series. BUT we do have one spot left to fill. The last Play-In game is tonight as Ja Morant and the Memphis Grizzlies are in the Bay Area to face MVP favorite, Steph Curry and the Golden State Warriors for the 8th seed in the West. We will recap the Play-In Tournament and preview tonight's games. Look at each of the NBA Playoffs such as Boston/Brooklyn as the Big 3 in Brooklyn first playoff taste together. Couple of rematches from last season's playoffs with Miami/Milwaukee and Dallas/LA Clippers. We will pick winners of each series. IT'S THE NBA PLAYOFFS!!!
Subscribe and follow the podcast on your favorite streaming platforms. Leave a rate & review on iTunes/Apple Podcast.
Follow The Playmakerz Blog on social media (Facebook, Twitter, and Instagram) & our Website for all our other podcasts.
Follow The Playmaker on social media (Facebook, Twitter, and Instagram)
--- Send in a voice message: https://podcasters.spotify.com/pod/show/theplaymakerzblog/message