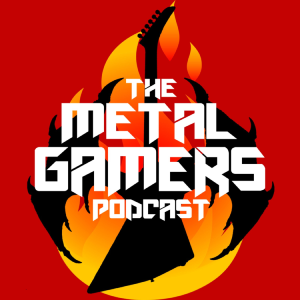 We did it! It's episode 100 baby! New music, same people, more nonsense.
Join Micah, Michael, Kyle, Joe, and Josh as we get waaaay to drunk for podcasting, look in to the future, and talk sugar about my hero Naoki Yohsida.
We want to thank every single one of you for tuning in so far, we aren't stopping any time soon. Thank you for current and future support, we love you all.
We have merch!: https://www.storefrontier.com/themetalgamerspodcast
Check out our Patreon for exclusive and early content: https://www.patreon.com/themetalgamerspodcast
Join the Facebook group: https://www.facebook.com/groups/themetalgamerspodcast/
Join the The Metal Gamers Podcast Discord at discord.gg/6QtUCWd
Follow us on Instagram: @themetalgamerspodcast, @fullmetalmikage, @kanguskyle, @micah_mcg, @chiefbheef, @joe_dufflebag