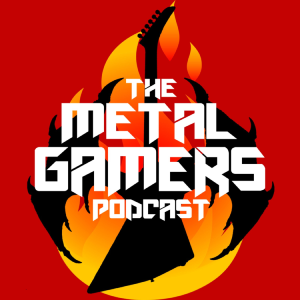 It's New Gear Day here in the studio, and the podcast has never sounded so crisp. Join Josh, Micah, Kyle, and Michael as we talk threw some new SM7Bs and prove once again that we should have the ability to create a podcast taken away from us.
-South X Southwest has been canceled, E3 is in danger. We have a common enemy, it's name..... CORVID-19, the coronavirus. WASH YOUR FUCKING HANDS! PLEASE!
-Final Fantasy 7 Remake Demo is out, and we have things to say about it.
-WHO SHOULD FIGHT WHO? Find out in our TOPICS section.

Join the Facebook group:
https://www.facebook.com/groups/themetalgamerspodcast/
Check out our Patreon for exclusive and early content:
https://www.patreon.com/themetalgamerspodcast
Follow us on Instagram:
@themetalgamerspodcast, @fullmetalmikage, @kanguskyle, @micah_mcg, @chiefbheef, @joe_dufflebag
Come play FFXIV with us! Crystal Data Center, Diabolos Server. Our Free Company (Guild) is called the Hydro Homies.