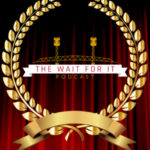 @MrEricAlmighty and @PhilTheFilipino are back with our weekly series titled, "What Did I Miss?". Each week, we discuss any weird and wild news that you may have missed!
This week however, we have a very special episode where the guys will give out their best/worst of the year awards in music, anime, wrestling, and film! What were some of your favorites of 2019? Be sure to let us know on any of our social media platforms OR leave us a voicemail at Anchor.com/WaitForItPod! Timestamps for this episode are as follows:
Martin Scorsese's daughter gives her father special Christmas wrapping paper, details for  Season 2 of The Mandalorian, Deadpool 3 officially in the works with Marvel Studios, and Oscar Isaac talks about a relationship we didn't get in the new Star Wars trilogy (1:30 - 4:59). Next up we get into our music categories with Artist of the Year, Best Song of the Year, and Worst Song of the Year (6:13 - 16:37), up next Eric goes over his Anime of the Year and Anime OP of the Year (16:43 - 21:07), we then get into our Video Game of the Year (21:48 - 23:45), followed by Best/Worst Wrestler of the Year (24:00 - 30:28), and last but not least, our picks for Best/Worst/Most Disappointing Movie of the Year (30:30 - 43:00). We hope you've enjoyed this series in 2019 and we'll continue to bring you the best content possible in 2020. We at The Wait For It Podcast hope you all have a wonderful and safe New Year!
Also, be sure to follow us on ALLLLLLL of our social media platforms below:
Facebook: www.facebook.com/WaitForItPodcast
Twitter: twitter.com/WaitForItPod
Instagram: www.instagram.com/waitforitpodcast
Anchor: bit.ly/WFI-Anchor
Spotify: bit.ly/WFI-SP Apple Podcasts: bit.ly/WFI-IT
BACKGROUND MUSIC PROVIDED BY:
Snowflakes by Vlad Gluschenko https://soundcloud.com/vgl9
Creative Commons — Attribution 3.0 Unported — 
CC BY 3.0 Free Download / Stream: https://bit.ly/_snowflakes
Music promoted by Audio Library https://youtu.be/8Xv81uEeHwc
--- Send in a voice message: https://anchor.fm/waitforitpodcast/message