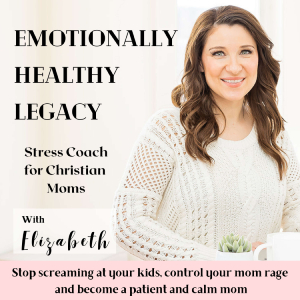 Changes are coming in 2023. I've had this podcast for 2 years and I've decided to make some changes moving forward to show up in a more authentic and true to my calling.

I want to be real, honest and serve YOU mama in the best way I can. In order to for me to do that, I need to be true to my values and teach from a place of authenticity.

So, starting in 2023, I'll be making a shift in my podcast. Don't worry's there will still be a lot of helpful and practical things you can learn from me in regards to mental and emotional wellbeing.

I'm here to support you. Find this podcast helpful? Leave a review and share with a friend.

Please Fill out Podcast Survey Form (5 min long). It will help me create more helpful content for you in 2023. You get a chance to win a free 45 min coaching call. Complete by Jan 31. 
~~~~~~~~~~~~~~~~~~~~~~~~~~~~~~~~~
Next Steps:
Download Free Guide:
5 Powerful and effective ways to calm down when feeling triggered
Get support:
~~~~~~~~~~~~~~~~~~~~~~~~~~~~~~~~~
Website: emotionallyhealthylegacy.com
Contact: [email protected]
Submit a Question to be answered on the show
Leave me a voice memo with a question/comment
Support this podcast for a small monthly donation