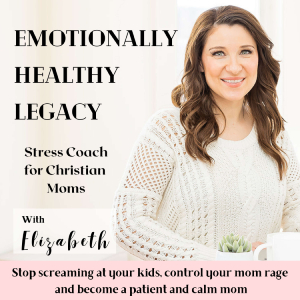 Have you ever yelled at your kids when you are frustrated and then thought, why did I do that? 

When our brain is under any sort of stress, often it will be in reactive mode. When it's in reactive mode, it will go back to automatic patterns that are familiar. Often those patterns are what we were raised with. 

We can change those cycles. Tune into todays episode and find out what you can do differently to respond under stress. 
~~~~~~~~~~~~~~~~~~~~~~~~~~~~~~~~~
Next Steps:
Download Free Guide:
5 Powerful and effective ways to calm down when feeling triggered
Get support:
~~~~~~~~~~~~~~~~~~~~~~~~~~~~~~~~~
Website: emotionallyhealthylegacy.com
Contact: [email protected]
Submit a Question to be answered on the show
Leave me a voice memo with a question/comment
Support this podcast for a small monthly donation