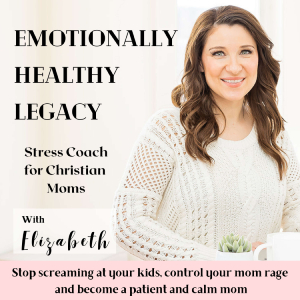 How do your mornings go? Are they peaceful or chaotic? If so, have you ever tried getting up before your children and see how that changes your day? 

In this episode I talk about the ONE thing that I started doing a year ago that transformed the way I feel emotionally during the day. It helped me manage my emotions better and handle my children's emotions more calmly as well. 

How we start our mornings can make a significant impact on our day. I share some of my tips that help me get up early in the mornings. 
~~~~~~~~~~~~~~~~~~~~~~~~~~~~~~~~~
Next Steps:
Download Free Guide:
5 Powerful and effective ways to calm down when feeling triggered
Get support:
~~~~~~~~~~~~~~~~~~~~~~~~~~~~~~~~~
Website: emotionallyhealthylegacy.com
Contact: [email protected]
Submit a Question to be answered on the show
Leave me a voice memo with a question/comment
Support this podcast for a small monthly donation