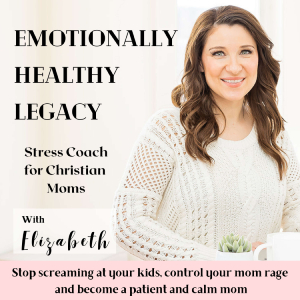 Do you feel like you are easily triggered by your kids? 
Does it seem like they constantly just push you over the edge? 
Do you lash out in rage often? 

This episode is for YOU mama. 

A while back a did a 3 day challenge on IG on how to be less triggered as a mom. I converted this challenge into 3 part podcast episode. 

If you feel like you are constantly running on fumes, your life feels overwhelming day in and day out and its negatively coming out in your tone, behavior and words...then this will really transform the way you think about prioritizing your needs. 

Found this episode helpful? Share with a mama who needs this suppot! 
~~~~~~~~~~~~~~~~~~~~~~~~~~~~~~~~~
Next Steps:
Download Free Guide:
5 Powerful and effective ways to calm down when feeling triggered
Get support:
~~~~~~~~~~~~~~~~~~~~~~~~~~~~~~~~~
Website: emotionallyhealthylegacy.com
Contact: [email protected]
Submit a Question to be answered on the show
Leave me a voice memo with a question/comment
Support this podcast for a small monthly donation